Secure your environment from inside-out
Our Approach
You can't protect a house with no windows against robbery, so always start to build your resilience by building and challenging your outer gates. But once you build and challenged your outer gates, develop your resilience from inside-out. An attacker will eventually get into your network and any organization should be capable to detect and stop an attack even if the attacker is already inside. We believe the key to resilience is to know what and where your core assets are and how to protect them.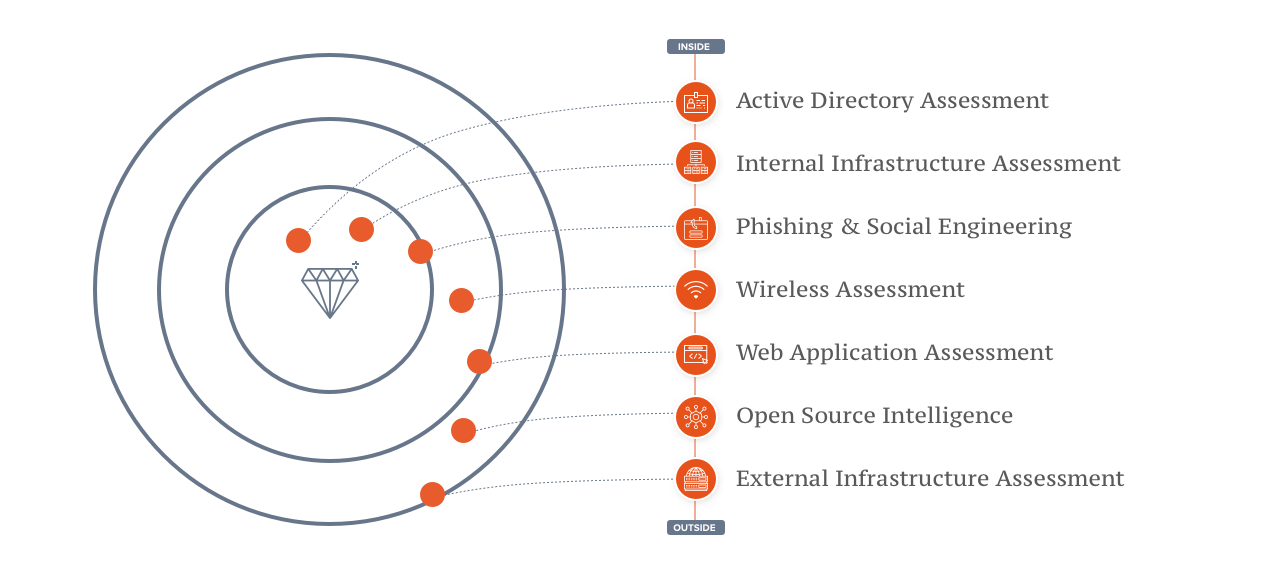 By identifying weaknesses from outside your organization
Start challenging your resillience
OSINT
Identify useful information and targets.
External Infrastructure
Identify weaknesses in your outer gates.
Phishing
Challenge your resilience against the most common attack vector.
Our services
TAILORED FOR YOUR REQUIREMENTS
We offer services to identify and mitigate vulnerabilities in all areas of your organization, covering all steps a real attacker would need to take. Find a list of some of our core services below. Get in touch with us to explore how these can help you to test your flagship applications, a specific attack scenario or simulate a realistic attack.
TEST A SINGLE ASSET
Penetration Testing
Web Application
Mobile Applications
Infrastructure
TEST A SPECIFIC ATTACK SCENARIO
Scenario-based Assessment
Stolen Device
Malicious Insider
Infrastructure
SIMULATE REALISTIC ATTACKS
FIND CRITICAL POINTS OF ENTRY
Access Assessment
Phishing Assessment
Social Engineering
Wireless Assessment
OSINT Assessment
CHECK SECURITY CONTROLS & DESIGN
Environment Review
Active Directory Review
Infrasctructure Review
Network Review
DEVELOP THE TEAM
Awareness & Trainings
Awareness Talks
Workshops
Purple Teaming
CONDUCT TAILORED ASSESSMENTS
Tailored Services
ICS / OT / SCADA Assessment
IoT Assessment
Hardware Assessment
SHAPE STRATEGY
Strategy Consulting
Attack Surface Mapping
GAP Analysis
If you have not found what you are looking for, we will develop an individual package for your needs.
Contact for Offensive Security
Talk to Our Experts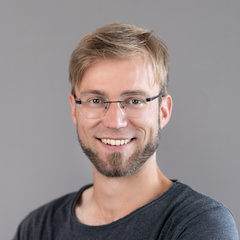 Bastian Kanbach
Senior Security Consultant
Bastian is part of our Offensive Security Team delivering tailored security assessments and Red Team exercises that fit the requirements of our clients. He specializes in network and infrastructure security.
bastian.kanbach@securesystems.de