Public Suffix List
Security decisions often require knowledge of the demarcation lines between online territories and responsibilities. The Public Suffix List (PSL) tracks these demarcations in the hierarchy of Internet domains. We contribute to the PSL ecosystem, by improving the efficiency of PSL usage and advancing related infrastructure.
What is the PSL?
A "public suffix" is one under which Internet users can (or historically could) directly register names. Some examples of public suffixes are .com, .co.uk and pvt.k12.ma.us. The Public Suffix List is a list of all known public suffixes. -- publicsuffix.org
Knowing the public suffix of a given domain name is an important piece of information in various contexts, for example for cookie scoping in browsers, for certificate issuance, and for the secure operation of authoritative multi-tenant nameservers.
PSL as a Service
Building on the deSEC DNS Platform, we operate the Public Suffix List DNS Query Service. It allows retrieving ad-hoc information from the Public Suffix List (PSL).
Before PSL as a Service, applications were compelled to bring their own copy of the list, parse it, and extract the required information using a multi-staged algorithm. In addition to the implementation and processing effort, applications also had to make sure to keep their local PSL copy up to date.
Our PSL Query Service removes these barriers: It facilitates simple lookups to immediately retrieve the public suffix that is associated with a given domain name.
Check it out at PublicSuffix
Presentation at RIPE 83
Python library for the PSL Query Service: psl-dns
Contact for Defensive Security
Talk to Our Experts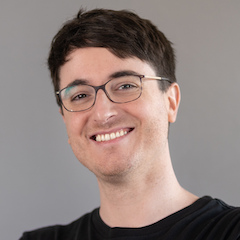 Dr. Peter Thomassen
Senior Solutions Architect
Peter is passionate about creating security solutions for both individual enterprises and the Internet infrastructure in general. He has significant experience in designing Internet protocols and software systems.
peter.thomassen@securesystems.de