Infrastructure Security 101
Training
Requirements
Laptop, Installed Hypervisor (VirtualBox/VMware)
Abstract
This training is an introduction into infrastructure and network security. It deals with reconnaissance and enumeration of hosts in a given network and gives an overview about typical attacks and misconfigurations. The goal of this training is to provide practical insights into how attacks are performed and how vulnerabilities could affect the security posture of the whole network.
Target Audience
This training is designed for IT professionals who are keen to learn more about the concepts and techniques of attacking networks from an attackers point of view. Basic knowledge of Linux and fundamental network concepts (TCP/IP) is beneficial but not required.
Details
The training aims to give an introduction into infrastructure and network security and starts with basic terminology and concepts of networking. Afterwards the attendees will identify active systems in the given network and inspect them further to identify operating systems and available network services. Based on these results the targets are analysed for vulnerabilities and eventually the identified vulnerabilities are exploited in order to compromise systems and gain a foothold. By the end of the course the attendees will be able to conduct targeted network scans, identify security issues and work on remediation of the identified weaknesses.
Agenda
Basic networking concepts and theory
Reconnaissance
Network Scanning
Fingerprinting
Vulnerability discovery
Exploitation
Remediation and hardening
Outro, Recap and Q&A
Contact for Trainings
TALK TO OUR EXPERTS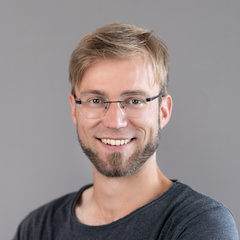 Bastian Kanbach
Senior Security Consultant
Bastian is part of our Offensive Security Team delivering tailored security assessments and Red Team exercises that fit the requirements of our clients. He specializes in network and infrastructure security.
bastian.kanbach@securesystems.de